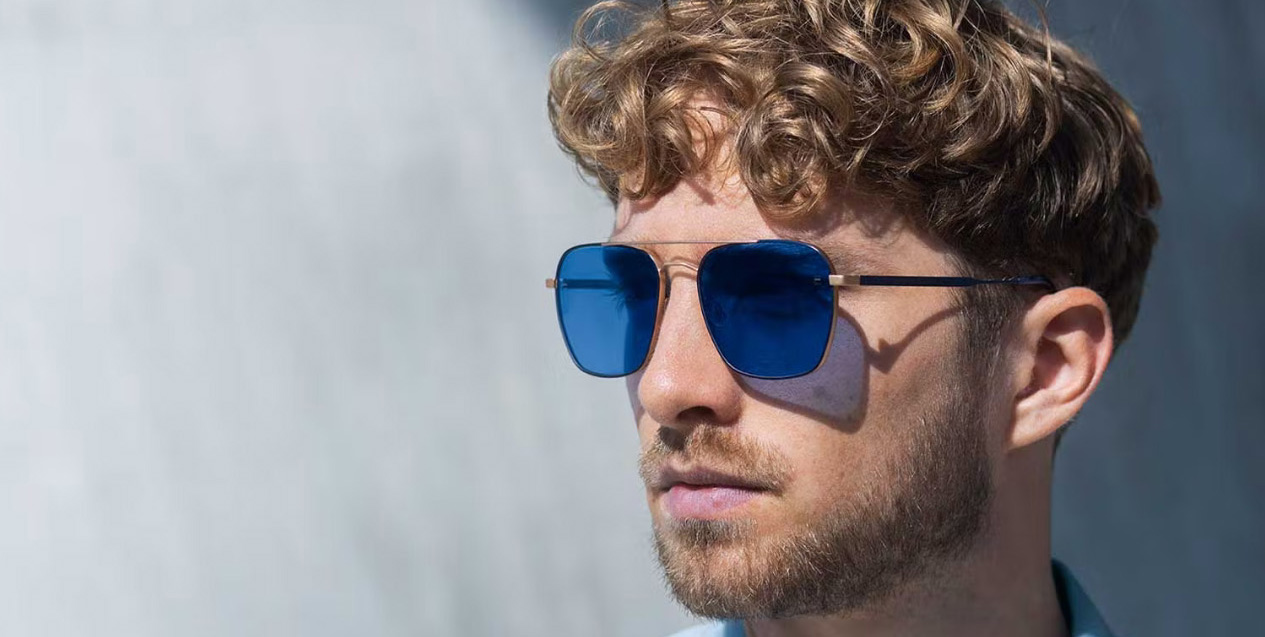 PhotoFusion X by ZEISS: The Most Advanced Photochromic Lens Technology
ZEISS PhotoFusion X is a comprehensive photochromic lens portfolio that has been specifically engineered to meet your patients' needs for speed-to-clear, blue light protection, and UV protection. ZEISS has redesigned its photochromic system to provide industry-leading transition speeds, increased darkness, superior UV and blue light protection, and appealing hues – all while maintaining ZEISS quality. This new photochromic lens was introduced by ZEISS at Vision Expo East in New York.
What Makes it Different
Your patients will be protected both indoors and out thanks to cutting-edge photochromic technology that uses ZEISS BlueGuard as a base material and features the sunglass-level UV protection of ZEISS UVProtect. In any scenario, the new ZEISS PhotoFusion X provides exceptional blue light and UV protection.
A Brand-New Photochromic System
ZEISS PhotoFusion X lenses have a far more efficient photochromic technology than prior self-tinting lenses. It contains a new generation of specially created and patented dyes in a more open carrier matrix for faster transition, allowing them to be clearer indoors, darker outdoors, and react faster than prior generations.
Speed in Transition is Important
Patients commonly purchase a variety of prescription lenses, including clear lenses, sunglasses, and, more recently, blue light protection eyewear. However, having a large number of prescription eyeglasses can be costly and inconvenient for some.
When individuals are inside, they prefer their lenses to be clear. Their eyes feel light and brightness when they venture outside, and they desire sunglasses that give comfortable protection.
When arriving indoors, early versions of photochromic glasses were either excessively dark or too sluggish to clear; slow fade-back speed is a visual annoyance, as it's difficult to see indoors with dark lenses, and it can be embarrassing in social situations.
Some Quick Stats
PhotoFusion® X Grey clears up to 1.5 times faster than the newest generation grey from the most popular photochromic brand.
When comparing the average fade-back speed to an interpolated time to 80%T, PhotoFusion® X Pro Grey is up to 4.5 times faster to clear than the most common photochromic brand's newest generation grey.
PhotoFusion® X Brown was twice as quick as the most recent brown from the same company.
Fashionable Yet Effective Protection
ZEISS' Sunlens Division supplies non-prescription sunglass lenses to many of the world's major sunglass companies, offering the company unique knowledge into current sunglasses fashions and color preferences.
ZEISS PhotoFusion X lenses come in six colors: classic sunglass grey, fast Pro Grey, warm sunglass brown, fast Pro Brown, pioneer grey-green, and bright blue. For attractive and functional styles, use ZEISS PhotoFusion X lenses in the current eyewear trends.
Eye care experts have a variety of photochromic lens options. When assessed across the characteristics that eyeglass wearers value most, ZEISS PhotoFusion X gives the finest comprehensive package of performance and protection within this field of goods. Faster fade-back to clear, resulting in sunglass-level darkness outside, increased indoor and outdoor blue light protection, sunglass-level UV protection, and exceptional clarity indoors.
To find out more about ZEISS PhotoFusion X lenses give us a call at 408.528.7100 or schedule an appointment online.
Related Posts