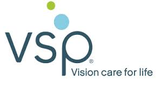 We accept most major plans.
If you don't see your insurance plan, call us and we can help you see how your vision or medical plan work at eyeXam. We know insurance can be confusing so we are here to help you understand exactly how your plan works and what it covers.
Vision Plans
Vision insurance is designed to cover only updates in glasses and contact lens prescriptions and a health wellness screening.
Medical Plans
Your medical plans can include treatments and maintenance for many eye conditions and diseases. Eye infections, allergies, eye trauma, dryness, dry eye syndrome, and other medically related eye care procedures. To treat eye diseases such as glaucoma, cataracts, macular degeneration, and more, we will work with your primary care doctor to support your treatments.