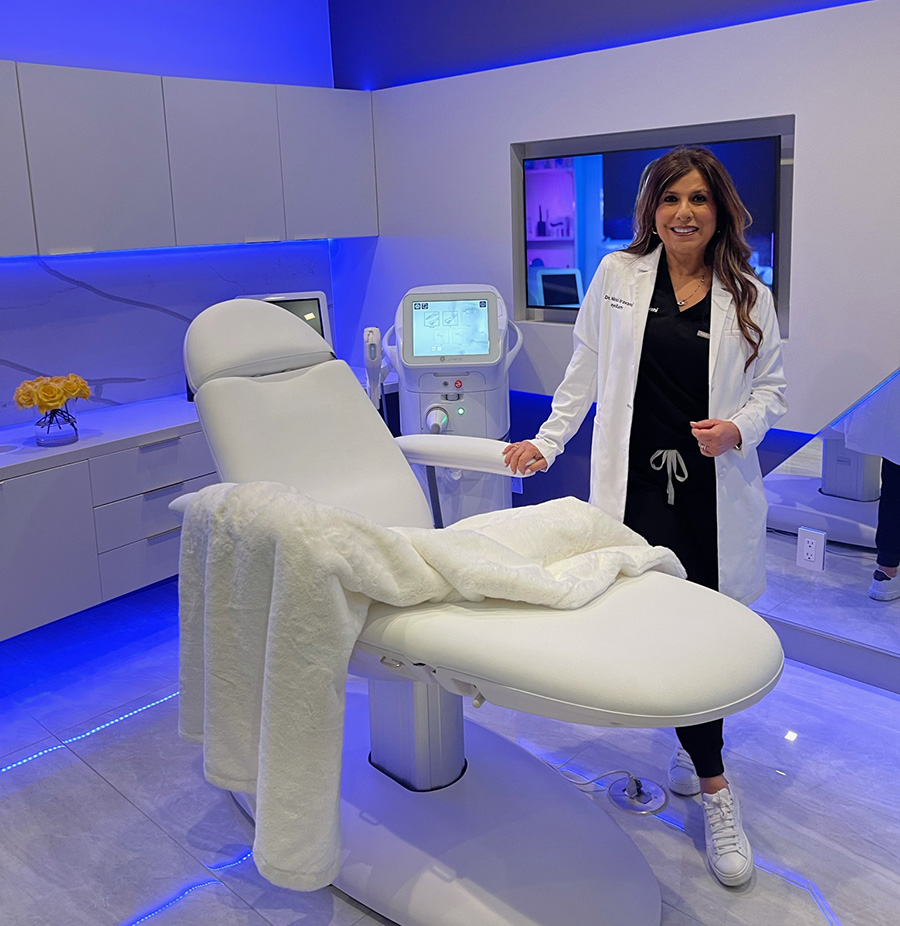 Nikki Iravani, O.D.
eyeXam's Visionary, Founder, CEO.
Dr. I, as many call her, believes your eyes are as unique as a thumbprint. She treats them that way. eye exam's high-performance eye care is rooted in her experience, personal touch and dedication to technology. She wants you to experience eye care and eyewear in a new way.
Dr. Iravani is the Founder and CEO of eyeXam Optometry and the Co-founder of eyeXamVirtual. Motivated by her passion to deliver a new experience in eye care, she created eyeXam's flagship location in Silicon Valley. Dr. Iravani combined her decades of experience in clinical practice and clinical research with the latest eye care technology and personalized care, to create a new experience in the eye care industry.
Dr. Iravani is the inventor of The eyeXam™app, a patented method for self-guided vision screening using a mobile device. eyeXam™ was the second most downloaded free app in the medical category and was featured on ABC World News. Later she co-founded eyeXamVirtual, enabling eye care providers to connect with patients virtually using a comprehensive telemedicine platform designed for eye care.
Prior to founding eyeXam, Dr. Iravani was the Vice President of Clinical and Professional Affairs at CooperVision, the world's second-largest contact lens manufacturer. Dr. Iravani is an optometrist with extensive experience in clinical ophthalmology and optometry and is on the advisory board for ophthalmic and health care start-ups. Dr. Iravani has been recognized as one of the successful women in the optical industry and in 2019, she was named as women of influence in Silicon Valley.