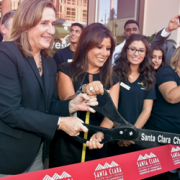 Make Technology Part of the Experience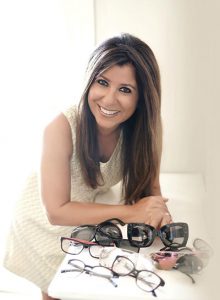 To say that Nikki Iravani, OD, is interested in technology is an understatement. After being vice president of clinical affairs and professional services for CooperVision, she developed the EyeXam™ app, an industry-leading, patented mobile app that offers a self-guided vision screening and GPS-enabled doctor locator.
So it's no surprise that when she decided to open her own practice, it had to be a technology-focused center. Her brand new practice, EyeXam, in Santa Clara, California, is in the heart of the Silicon Valley and headquarters for many of the major technology companies. So she set out to create a space that is as focused on a "high-tech/high-touch" experience. "I'm passionate about eye care, everything about it—the clinical experience and the patient engagement," she says.
She became familiar with the Vision Source® leadership when she was in the corporate world and saw how hard the leaders worked for the members and how much the vendors valued the Vision Source network. It made much more sense to her to open as a member of the network than to go out entirely on her own.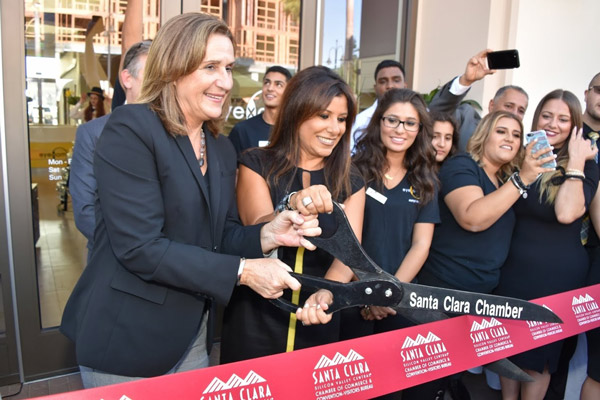 Browse technology
What she has created is the flagship EyeXam location. (Her grand opening, titled Glasses Up, was held in August.) It was built on the idea of having a physical space for the EyeXam app. Patients and visitors are greeted by Xams, her term for technicians who can check them in, show them around, encourage them to browse and respond to their specific needs (similar to the genius concept at Apple stores). When patients walk in, they can walk up to the visionbar to experience the different screening tests on the EyeXam app and other self-guided tests.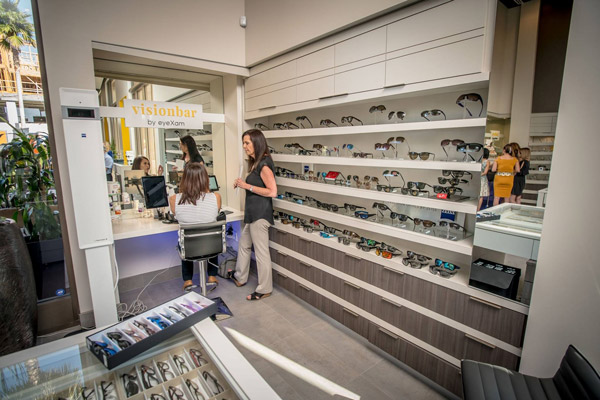 These self-screening tests do not take the place of her comprehensive vision exam, but the idea is to introduce patients to technology. Again, there's some similarity to an Apple store. "I wanted to create an environment where shoppers can be introduced to the latest advancements in eye technology. It's an experience. It's just like the Apple store. Not everyone who walks in wants to buy an Apple watch or iPad that day, but because they've had a chance to play with the technology, that's probably where they'll come shop," she says.
Educate and entertain
"I wanted to blend vision care with technology, medical service and fashion from the latest designer brands. At our eyebar, patients can try on colored contact lenses and receive makeup tips for their new eye color," she says. She's hired a makeup artist to help any patient who says, "I didn't put on any makeup today, so I don't want to shop for new frames. I'm not looking my best." The makeup artist solves that problem, plus she'll provide tips for makeup or eyebrow strategies that enhance the frame selected.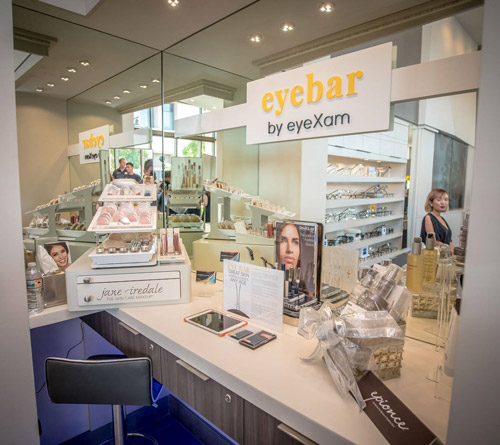 Large video panels on walls display educational and fashion-oriented video loops. As patients walk around, they're learning about treatments for dry eyes, the latest designer brands and more. "It's eye care meets Apple meets fashion and beauty," she says. And it's an experience unlike any other.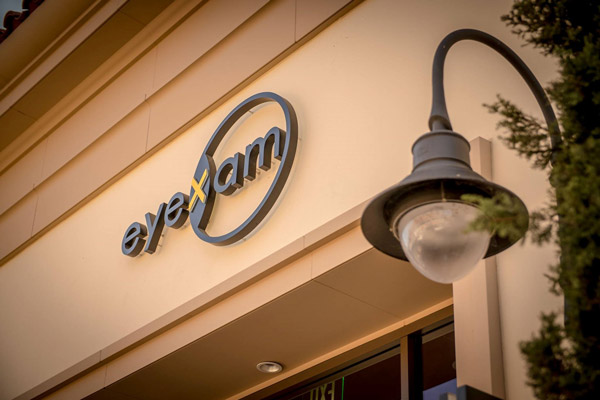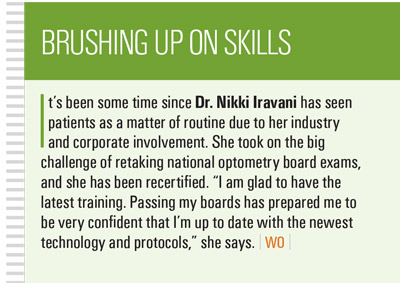 Related Posts