COVID-19 Shelter In Place Closure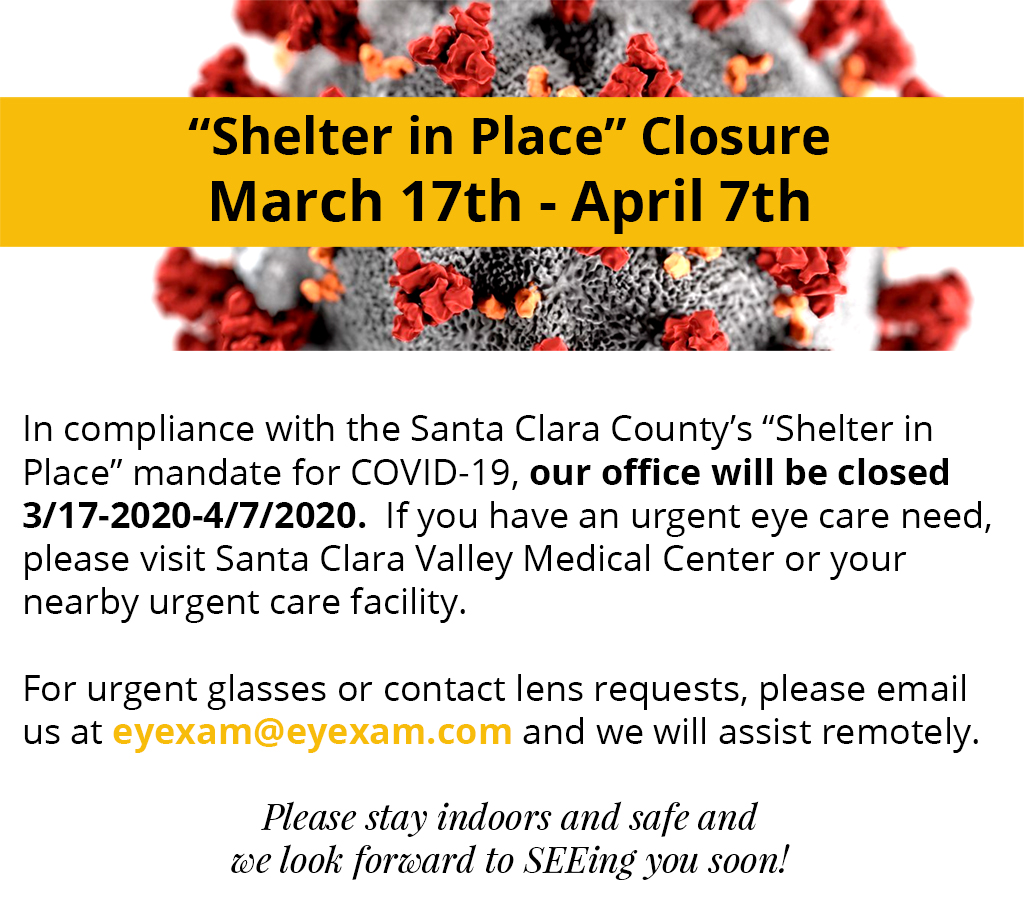 "Shelter in Place" Closure – March 17th – April 7th
In compliance with the Santa Clara County's "Shelter in Place" mandate for COVID-19, our office will be closed 3/17/2020-4/7/2020. If you have an urgent eye care need, please visit Santa Clara Valley Medical Center or your nearby urgent care facility.
For urgent glasses or contact lens requests, please email us at eyexam@eyexam.com and we will assist remotely.
Please, stay indoors and safe. We look forward to SEEing you soon!
Related Posts